Centurion Invest Exchange CIEx Launches Hot CI Wallet with Build-In Exchange
CI Wallet Is Now Available for Download. Fast Transactions. Most Profitable Rates. Without Losing Money.
Dubai – March 8, 2021 – Centurion Invest Exchange CIEx (https://www.centurioninvestexchange.com/en_US/), CIEx is rapidly gaining momentum as a New Generation All-In-One decentralized trading and exchange platform. CIEx increases investors' values while offering them in-depth learning, extensive awareness, and a deep methodology of advanced investment tapping into the digital future.
CI Wallet is a multi-currency hot wallet connected to the internet and the blockchain at all times with private keys to access traded cryptocurrencies. The wallet, providing features like Buy, Exchange, and Stake cryptocurrency within the wallet itself, opens the door to leading decentralized exchange CIEx.
"The functionality of CI Wallet is similar to a bank account providing users with access to their private keys and therefore giving full control over a cryptocurrency wallet and the crypto it contains. The priority of CI Wallet is the security of funds. Through our Centurion Invest Exchange CIEx, we make sure that transaction speed and reasonable rates are extremely competitive. CI wallet supports a diverse range of cryptocurrencies and integrates several features that allow users to participate in ICOs, access airdrops, or interact with decentralized applications," said H.E. Ali Kassab, Chairman of Centurion Invest.
CI Wallet has web and mobile versions available for major operating systems with a simple and understandable interface. This is an excellent solution for novices to exchange cryptosystems. For increased security measures, there is no personal data transferred to the company's services.
CI Wallet also has a toolkit incorporating PIN codes and two-factor authentication, ensuring all in-app operations' safety. Fees during the conversion process are either minimal or completely absent, and the most profitable exchange rates are offered to wallet holders.
To learn more about the CI Wallet, please visit https://otc.centurioninvestexchange.com/en_US/
About Centurion Invest
CIEx offers multi-asset trading to facilitate traders across diverse markets, including stocks, cryptocurrencies, indices, forex, and other financial instruments through the most advanced investment tools and dynamic technics such as Wallet Exchange Fiat & Crypto, Forex & CFD Trading Platform, Decentralized Cryptocurrency Trading Platform, and Wealth Management.
CIEx supports the most popular payment options for crypto exchange; VISA, Mastercard, bank transfer and any major crypto coins.
CIEx operates via a Leveraged Transaction System that offers a customized solution for lending limit, leverage multiple, deposit and withdrawal frequencies and limit restriction. It also has a high-performance memory matching with millions of TPS matched per second shares coin-to-coin liquidity and depth.
It provides users with free lending capital turnover for cloud service clients to reduce operational risks. Fees during the conversion process are either minimal or completely absent, and the most profitable exchange rates are offered to wallet holders.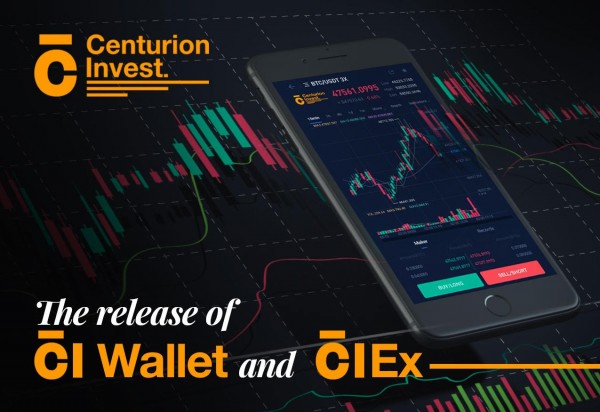 Media Contact
Company Name: Centurion Invest Exchange
Contact Person: Media Relations
Email: Send Email
Country: United Arab Emirates
Website: www.centurioninvest.com