SCT Recording artist Beestang Bee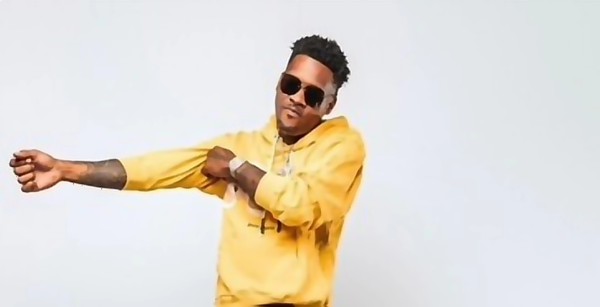 As a member of Duffle Bag Boyz, he toured alongside 2 Chainz to perform hit singles all across the country. However, BeeStang Bee–then known as M Beezy, later walked away from music. But the Mempis, Tennessee artist found himself back in the studio. After quietly releasing some of the singles, DJs urged him to pick back up the mic.
He took the opportunity to reinvent himself and is now tapping into product-branding. BeeStang Bee also has a hot new single on the way titled "Meet the Ratchets," with da baddest rapper Trina. We recently sat down with Memphis rapper Bestang Bee for an exclusive "Off The Porch" interview! During our interview he discussed life in Memphis, jumping off the porch, being at a trap house when it was raided when he was just 13, his biggest life lessons, how he got inspired to pursue his rap career, how he got his name Beestang Bee, linking up with 2 Chainz, being on the Playaz Circle's mixtape, the impact of Memphis on the culture, Beestang apparel, his upcoming album "36oz" that will feature 36 songs, being an independent artist, his upcoming 'Narcos Memphis' web series, and more!
Marcus Howard BKA BeeStang Bee Grew up in Whitehaven in Memphis Tn moved around Whitehaven area a lot moved to the east side of Memphis and went to Sheffeid high then got transferred to Overton High school had several run in's with the law went through a tough time because my father was in jail for drug trafficking started rapping and selling drugs signed my first deal in Memphis with a guy named Stelle deal didn't work out kept trapping and rapping built my own studio went on the road with the Barkay's and passed out my music met a program director in Huntsville Alabama he invited me to a record pool went to the record pool everyone felt my records and when I got off the stage Dollar Boy of Playaz Circle asked me to get with him they where forming a group called duffle bag Boyz I went in the Studio with them for several years released several songs with them things wasn't going well for me financially so I walked away and started a 18 wheeler repair company and I was able to let my company run itself then I started back recording again in a year I recorded over 300 songs and release my first hit record Meet The Ratchets Ft Trina.
Career
A DYNAMIC HIHOP ARTIST FROM THE HEART OF MEMPHIS TN BEESTANG FORMALLY KNOW AS M-BEEZY IS BACK ON THE SCENE WITH A WHOLE ARSENAL OF NEW MUSIC… THIS STORY IS TO BE CONTINUED And Owner of Beestang Ent LLC
Read More http://newswebsite.com/sct-recording-artist-beestang-bee/
Media Contact
Company Name: Madstreet Entertainment
Contact Person: Kim Stallings
Email: Send Email
Country: United States
Website: madstreetentertainment.com/sct-records