Restore Oral Health at Ravi's Dental Care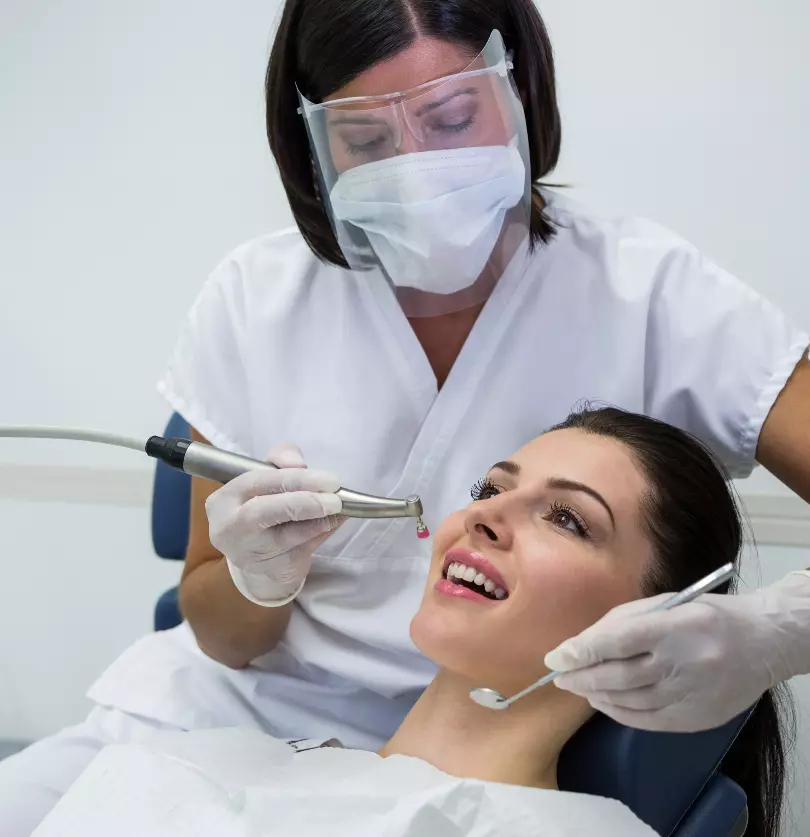 Ravi's Dental Care a leading dental clinic in Vizag, is proud to offer advanced oral health restoration services to its patients. The clinic provides a comprehensive range of dental treatments to restore patients' oral health, from preventive care to complex procedures.
With a team of skilled dentists and modern facilities, Ravi's Dental Care is dedicated to providing the best possible dental services. The clinic uses state-of-the-art equipment and technology to deliver efficient and effective treatment to its patients. They offer a wide range of services, including teeth removal and surgery, dental implants, dental fillings, teeth whitening, smile designing, cosmetic dental treatments, gum treatments, root canal treatment, dentures, preventive treatments, braces treatment, tooth bridges, and crown dentistry.
It is essential to maintain good oral hygiene to prevent dental problems such as cavities, gum disease, and tooth loss. At Ravi's Dental Care, the team of dental professionals provides comprehensive oral health care services to help patients achieve and maintain a healthy mouth and beautiful smile.
Patients who choose Ravi's Dental Care for their oral health restoration needs can rest assured that they are in good hands. The clinic's commitment to excellence, combined with its advanced technology and experienced staff, make them one of the best choices for dental care in Vizag.
Ravi's Dental Care offers preventive treatments such as dental cleanings and oral exams to identify potential dental problems before they become severe. The clinic also provides cosmetic dental treatments such as teeth whitening, braces treatment, and smile design to enhance the appearance of patient's teeth and improve their confidence.
Contact:
Visit: https://ravisdentalcare.com/
Ph number: +91 905 922 6691
Whatsapp: +91 905 922 6692
Mail: [email protected]
Media Contact
Company Name: Ravis Dental Care
Email: Send Email
Phone: +91 905 922 6691
Address:Opposite SBI bank, 14- bus stop, Sector 2, MVP Colony
City: Visakhapatnam
State: Andhra Pradesh 530017
Country: India
Website: https://ravisdentalcare.com/