Panama Pineapples will be available in Europe via Caimito Fruits, as announced by Co-founders James Gooden & Donald Ewert
With this expansion into Europe, popular Panama-based company Caimito Fruits will bring fresh Panama Pineapples to European Markets, revealed Co-founders James Gooden & Donald Ewert.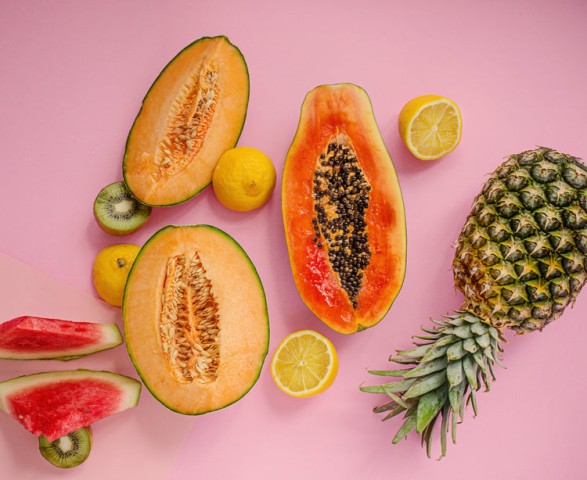 Caimito Fruits Europe S.L, is a new fruit distribution company incorporated by the successful Panama-based pineapple farm, Caimito Fruits Panama, which was Co-founded by James Gooden & Donald Ewert. With this new development, Caimito Fruits is set to make history by becoming the first European fruit distribution company owned and operated by a local fruit producer from Panama.
James Gooden & Donald Ewert, in a joint statement, announced that the company has officially opened its offices in Madrid, Spain, and is preparing to receive its first container of Panama pineapples at the Algeciras Port, where the first shipment of sustainably-grown pineapples from Panama is arriving in Spain via its subsidiary, Caimito Fruits Europe. The shipment is expected to reach by the end of May 2023.
Caimito Fruits Europe is founded by Rolando Sanchez, Donald Ewert, and James Gooden. Since its establishment in 2018, Caimito Fruits Panama has successfully shipped its pineapples to niche markets all over Europe via air and sea. With its newly opened offices in Madrid, Caimito Fruits Europe will serve as the distribution subsidiary of the parent company. It will focus on providing high-quality pineapples, as well as other exotic fruit from Panama, to retailers all around Europe. The company's team comprises Panamanian, European, and American talent with vast experience in Europe's import, sales, and distribution business.
James Gooden, Co-founder of Caimito Fruits, emphasized the company's vision of entering the market with pineapple and opening the door for other farms to export their exotic fruits grown in Panama. He stated, "All the support from the Panama Government`s ProPanama Agency has been instrumental in helping us establish Caimito Fruits Europe and bring our high-quality pineapples to the European market."
Speaking to the media, the Co-founder and Regional Sales Manager of Caimito Fruits Europe S.L Rolando Sanchez said, "I am extremely happy and proud of being a key part of something bigger than just Caimito Fruits. It is a win for all of Panama."
Since its inception, Caimito Fruits Panama has been committed to helping the community and the environment. The company holds the Global Gap Certification, a strict international audit for good practices, ensuring a quality product with extremely high export standards. The government agency ProPanama has played a significant role in supporting Caimito Fruits Europe from the beginning, from hosting a booth at the fruit show to assisting with strategic planning.
Donald Ewert, the strategic marketer behind the scenes, emphasized the importance of the support received from ProPanama. He stated, " The company offers the local Panamanian growers a better price, stability through weekly sales programs, and the assurance of timely payment. The Panama government also supports the company's endeavors as it helps create jobs and economic growth in Panama."
Once the container of pineapples arrives at the Algeciras Port in Spain, it will be trucked to the Caimito Fruits Europe local warehouse cold rooms, then promptly distributed to the clients in the area who have placed their orders. James Gooden with Caimito Fruits Europe aims to establish itself as a reliable and high-quality fruit distributor in Europe, building on the success of its parent company in Panama.
To learn more, visit: https://caimitofruits.com or send an email to Rolando Sanchez / Donald Ewert at [email protected]
About Caimito Fruits Europe S.L.
Caimito Fruits Europe S.L. is a subsidiary of Caimito Fruits Panama, a leading fruit grower and distributor that prides itself on delivering premium-quality pineapples and exotic fruits to customers across Europe. The Co-Founder of Caimito Fruits, James Gooden, is dedicated to building a company that delivers high-quality fruits to customers and supports the community and the environment.
Media Contact
Company Name: Caimito Fruits Europe S.L.
Contact Person: Rolando Sanchez
Email: Send Email
City: Madrid
Country: Spain
Website: www.caimitofruits.com