This new startup is getting the Afro hair accessory 'Durag' online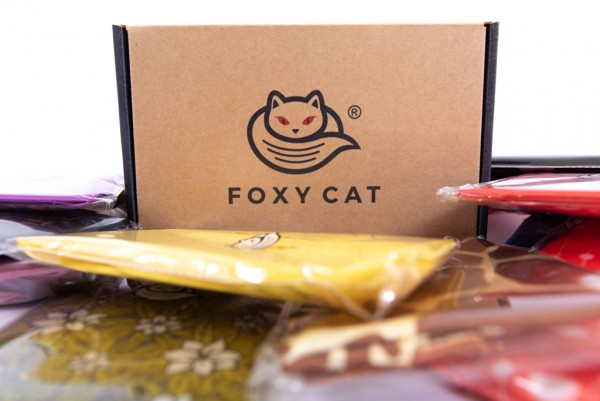 Durag is being used as a hair accessory by African community for centuries now. Founded as the headgear of African American women laborers in the 19th century, Durag eventually became the favorites of the most popular rappers, athletes and others. Even celebrities like Rihanna were also seen donning an embellished version of the traditional headgear at the Met Gala event. Durag evolved from a cultural accessory to a fashion statement yet it remained mainly limited to the African American. It's exciting to see that the new startup duragfever.com, by Foxy Cat company Inc, is making Durag known to the world by selling it online.
Duragfever.com presents a range of exciting, colorful and stylish Durag for men, women, and kids. The website offers the most breathable and comfortable Durags available in a wide range of prints, colors, and patterns. The goal of the website is to make this comfortable and multi-functional headgear a style statement for all and not keep it limited to the African community. By using eco-friendly and high-quality material for the construction of Durag, duragfever.com maintains high standards for both quality and style for its products.
Foxy Cat Durag comes with an extra-long tail and wide strap. It is perfect for all type of spinning waves. It keeps the head cool in the heat and warm in the cold. The fabric of this Durag is stretchy, durable and wrinkle-free. Unlike the regular Durags available in the market with solid colors and single fabric option, duragfever.com offers it in a variety of prints like animals and flags in fabrics like silk, velvet, satin and more. Another interesting thing is that duragfever.com also offers subscription options for Durag with a combination of styles and patterns. The users can choose this option to get a regular supply of exciting new Durags at discounted prices.
Apart from being a stylish accessory, Durag can also double up as a hair protector, especially useful for the motorcyclists who can wear a Durag below their helmet to prevent 'helmet hair'. Durag prevents sweat and sebum produced by the scalp to cause a foul smell in the helmet. It also prevents sunburn when going out in the sun.
Durag is just the beginning for Foxy Cat Company Inc. and it will add more hair related products on its website. More information and all the products can be seen on duragfever.com.
Media Contact
Company Name: Foxy Cat Company Inc
Contact Person: William C
Email: Send Email
Country: United States
Website: www.duragfever.com