Irena Orlov is selling stunning canvas prints of her original artwork for 6 years on Etsy.com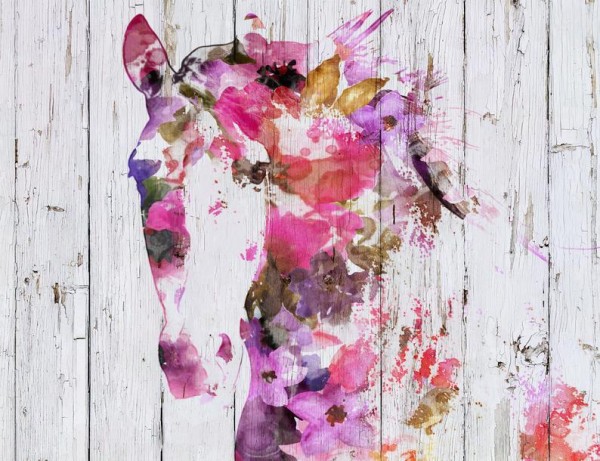 Irena Orlov is a popular seller on Etsy, offering breathtaking original paintings in canvas prints since 2011. She has over 3300 listings of her original paintings and has made over 640 sales so far with amazing reviews from the customers. The shop favorited by over 3000 people, offers beautiful original canvas paintings in numerous categories like Abstract, Black and White, Horse paintings, Watercolor paintings, Landscape, Shabby Chic, Floral, Coastal, Figurative, Map wall and many more. Irena is known for her whimsical and varied collection of original art and prints that can instantly enhance the appearance of any living space.
Whether the customer is looking for a statement piece for their home or office, they can find a beautiful artwork at Irena Orlov on Etsy. These original artwork paintings are a conversation starter and add an artistic and luxurious touch to the living space. Talking about what inspired Irena to start painting she says, "As a child, I had always been drawn by the looming magic and beauty of art. I created a successful career in architecture and eventually began dealing with fine art. With new excitement, I began to experiment with different mediums to express my emotions on the canvas. During the creative process, I don't limit myself to a specific style or medium. The result is a mixed media visual art story of my life."
Some of the featured items on the shop include the Colorful abstract art paintings that are currently available on sale. The detailed and textured Horse paintings are one of the popular items in the shop. The customer has the option to choose the paintings in up to 72 inches in width. They can either choose in canvas print or hand textured painting. One of the customers says in their review of the rustic horse painting, "This picture is absolutely beautiful. I got it for a very large stairwell and it looks great. Ordering was easy shipping was prompt. Love it!." The abstract black and white painting feature bold brushstrokes in an erratic pattern making a powerful statement on any wall.
What makes Irene's artwork stand out is her erratic style of painting with a unique play of colors, textures, and patterns that are open to interpretation. The textured details of the paintings add life to it and give it almost 3-dimensional effect. Watch all her paintings on Etsy.com.
Media Contact
Company Name: DHB Gallery
Contact Person: Ivone
Email: Send Email
Country: United States
Website: www.irenaorlov.store/