"Views from the Other Side" by Mikey Strong is a platform for testing and promoting other podcasts' concepts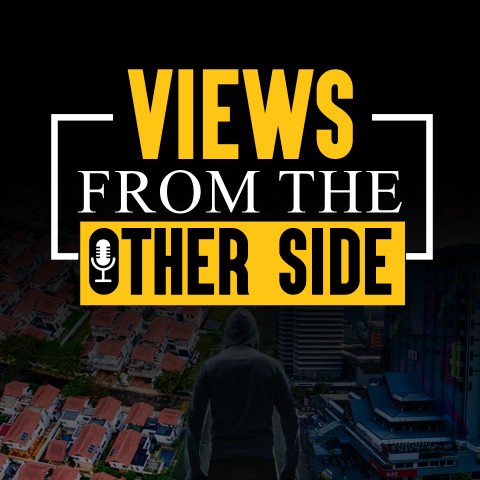 Podcasts are gaining mass popularity lately because of the wide range of topics it allows the user to choose from. People can now tune in weekly to their favorite podcast based on the theme they like, be it pop culture or forensics. But because of the growing admiration, it becomes important to check the quality of the podcasts so that the listeners could get nothing but the best. Checking the quality also becomes important so that the hosts and makers of the podcasts would create meaningful content that can help people grow and maintain a healthy well-being. "Views from the Other Side" is one such effort by Donald Bailey AKA Mikey Strong, that aims at testing podcast concepts and then promoting them before making them stand alone shows.
Mikey Strong comes from a background in the music industry and has used it to come up with the idea of "View from the Other Side" that is a parent production company to other podcasts. This platform will also help the podcasts get through the entire process of editing, marketing, and promotions.
The first three shows under Views from the Other Side Podcasts are Straight Talk, Ebony & Ivory Major Keys, and 4 Queens & 1 King. The first episode for "The Straight talk show" was aired on April 16, 2020. It provides a platform to gain information and insight on a wide variety of subjects highlighting the impact on underprivileged communities with the hosts, Mikey Strong and Alvin Edinton Jr. who have also been a part of the same minority community. The combination of these two interesting minds helps people to overcome social challenges by inspiring and motivating them with their words.
"Ebony and Ivory Major Keys" was first released on May 14, 2020. It is about two friends coming together to engage on both sides of the racial divide. They have an authentic and real conversation about things that people generally avoid talking about. Some people might consider it controversial, but at the end of the day, we all need to listen to discussions that are thought-provoking and provide information on both sides to help make a rational decision.
In all, there are a total of 18 episodes to "Views from the Other Side", latest episode being released on June 15, 2020. This platform has gained appreciation and support from the listeners in a short period. The unique and raw concept has helped it grab people's attention and make it stand out.
Mikey is currently working on creating the Black Owned Business Awareness (BOBA) podcast, which will feature four black-owned businesses in each of the weekly episodes, along with some exciting giveaways in form of a product or service. He will soon be adding dedicated pages for the National Black-owned business directory on VFTOSpods.com.
Listen to "Views from the Other Side" now on all leading platforms.
Media Contact
Company Name: Views From The Other Side Podcasts
Contact Person: Mikey Strong
Email: Send Email
Phone: 909-491-8330
Country: United States
Website: vftospods.com