"The EPOCH Life Podcast" helps listeners with creating healthy changes in life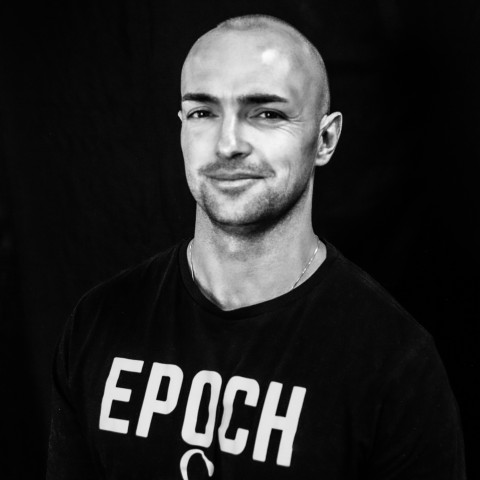 These are trying times where everyone around the World is seeking inspiration now more than ever. Staying positive and optimistic is a challenge these days, and many have become victims to stress. If keeping a positive mindset has also been a lost-cause for you lately, or you are someone who requires a daily dose of motivation then "The EPOCH Life Podcast" is just the right stop for you. Filled with insights and actionable information for navigating the healthy change you want to make, "The EPOCH Life Podcast" offers helpful information on a variety of important topics.
Hosted by Jason Dowse, "The EPOCH Life Podcast" was launched on June 26, 2020. The theme of the podcast revolves around the idea of providing actionable tips and helpful insights to listeners from experienced and expert guests with ways to create simple changes that will result in better health, overall wellness, and an improved lifestyle.
Jason founded EPOCH in late 2018 with a vision for creating a brand to help inspire people to navigate the change in their life they are wanting to make. Jason has overcome adversity in his life to become a better version of who he truly is and he is passionate about helping others who are looking to do the same. "The EPOCH Life Podcast" is a passion project from Jason and EPOCH to help impact more people around the World to show them that they can create the change they want.
As of now, there are a total of 16 episodes to this podcast and with new episodes being released every Friday. One recent episode titled, "Improve Your Health Naturally" featured Alicia MacPherson who is a Doctor of Naturopathic Medicine and works with high achieving, motivated clients that are ready for a change. She discusses methods that can prove to be very fruitful in increasing energy, mental clarity, and losing weight through lifestyle changes, along with many other useful topics.
Listeners from across the globe love to hear what the guests have to offer in each and every episode. Having guests that love to speak about things that matter, like mental health, and overcoming adversity helps thousands of listeners in managing stress on their own. One of the recent guests commented on "The EPOCH Life Podcast" saying, "Great show! I Loved being on the show and sharing!"
Due to issues like increasing chronic stress and anxiety, people are facing difficulty in having a good night's sleep. But Jason has tips and solutions to help with all your sleep problems. In the episode released on August 28, 2020, Ashley Olson, a certified pediatric sleep consultant, and certified breastfeeding counselor was invited to talk on the subject of sleep. Ashley owns and operates "Heaven Sent Sleep," which focuses on helping sleep-deprived parents master the art of getting their babies to sleep well. This episode is full of tips to help parents navigate the many issues related to sleep difficulties. No wonder why this episode is titled "Sleep Like a Baby"!
The topics of discussion in the podcast range from improving sleep & managing stress, to making nutritional change and exercising more, to changing mindset and goal setting, to boosting immunity and living better overall.
Listen to "The EPOCH Life Podcast" now on leading platforms through this LINK.
Media Contact
Company Name: EPOCH
Contact Person: Jason Dowse
Email: Send Email
Country: Canada
Website: www.epochlife.ca